deutsch

Hong Kong Project
Ernst Logar's photo series Hong Kong Project was created during 1996 and 1997.
The most salient features of this metropolis are its architectural density and the high velocity of its urban life.
The latter is the topic of this work, and receives from Logar a special sort of artistic treatment.
Logar attempts to tune out this speed, more or less opposing and resisting it. His strategy is to use the characteristics and aesthetics of the pinhole camera in order to remove the image both visually and physically from the urban flow of things. The long exposures which this photographic device requires force one to spend extended periods of time amidst the city's bustling human and vehicle traffic. The photos that result, however, present the viewer with an impression of urban stillness: any and all movement vanishes, and the aesthetic focus is shifted to the immovable and static.
Hong Kong thus freezes in an almost eerie state of desolation, with movement betraying itself only occasionally in the form of fog-like apparitions.
This photo series is mostly about spending time at central locations within the city. The artist's lack of motion actually evoked suspicion, and security services were activated in order to inspect and possibly suppress this atypical behavior. It was thus that this photographic work also became the starting point of Logar's multi-year project Non Public Spaces, a form of investigative photography and artistic practice which aims at giving a closer look to the social order and centers of power.
Ernst Logar realized the second part of the Hong Kong Project in the autumn of 2009.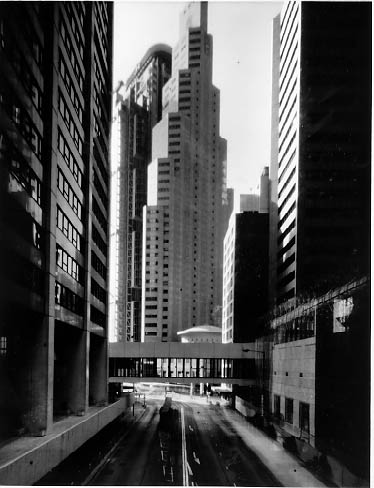 Hong Kong Central, 1996 (Gelatin silver print 90x110 cm)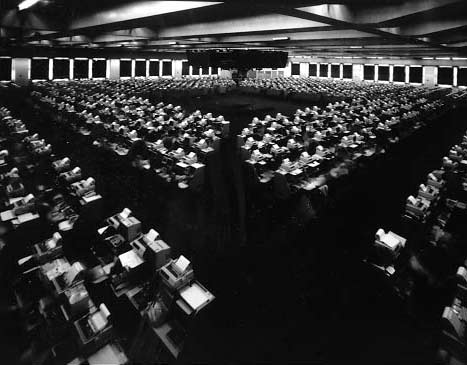 Hong Kong Stock Excange, 1996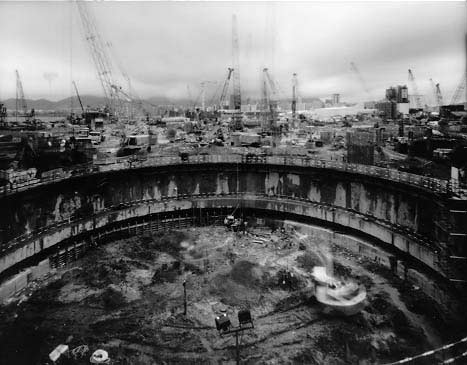 Hong Kong Central, 1996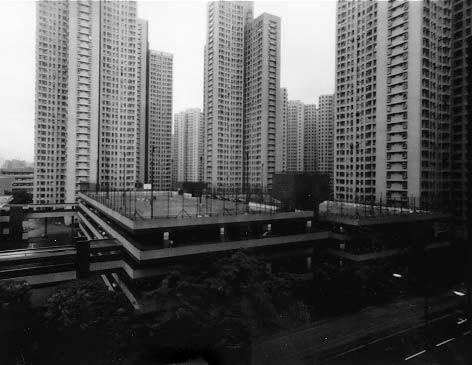 Tuen Wun, 1996