silence


"silence" deals with people on mass transport in the underground system of various metropolitan cities.
Different individuals are being shown, each in a specific introspective state. The captured moment are
then projected on large screens in the actual stations. The evoked intensity is reinforced by the use
of the slow motion effect. Spread over the space of 48 info-screens and 33 monitors in the
Vienna underground system "Silence" tries to mediate an instant feel of the urban space.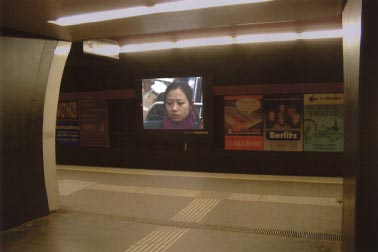 silence - Underground Station Karlsplatz, 2002
© Ernst Logar