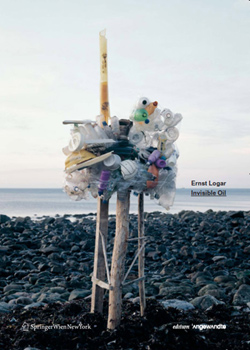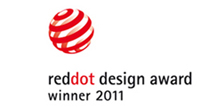 Cover

Editor Ernst Logar/ Graphic design: Olaf Osten

Book link: Die schönsten Bücher Österreichs 2011 - Website
Book link: Die schönsten Bücher Österreichs 2011 - Award ceremony
Book link: reddot design award 2011



Book: Ernst Logar – Invisible Oil

In Invisible Oil, artist Ernst Logar addresses the resource of oil and its importance
as a pillar of our modern civilization using the example of the Scottish oil town of Aberdeen.
Over the course of his work, the artist managed to obtain access to non-public locations
used by the North Sea petroleum industry. This book documents the photographs taken
and Logar's correspondence with the oil companies active in the region, as well as numerous
artistic works developed and made from oil-derived substances. These objects reflect our
modern civilization's petroleum dependency and contemplate on it in a haunting manner.
Attention is also given to the current economic and social situation of the oil industry
- dominated city of Aberdeen, as well as to the problematic nature of possible future scenarios.
Essays by Ernst Ulrich von Weizsäcker, Karin Kneissl, Peter Troxler and Alejandra
Rodríguez-Remedi examine the political and economic significance of oil as a resource,
as well as the substantial changes in favour of sustainability that will be necessary in the future.

1st Edition., 2011, 96 S. 58 Abb., 44 in Farbe.
Geb., ISBN 978-3-7091-0460-6
Springer Verlag, edition angewandte

Essays by:
- Ernst Ulrich von Weizsäcker (Foreword)
- Karin Kneissl - In the Name of Oil
- Peter Troxler - Oil and the City
- Alejandra Rodríguez-Remedi -
Through a glass, darkly: Visualization, revelation
and reflection in Ernst Logar's Invisible Oil


Invisible Oil – Blick in das unsichtbare Erdöl

Book presentation: Ernst Logar – Invisible Oil
und Panel discussion

25.05.2011, 7pm

Kunsthalle Wien – project space Karlsplatz
Treitlstraße 2
A-1040 Vienna

Panellists:

- Manfred Killian (Erdölwirtschaftsexperte, Country Manager - BP Europa SE ZNL BP Austria)
- Karin Kneissl (Nahost- und Energieexpertin)
- Robert Lechner (Geschäftsführer, Österreichisches Ökologie-Institut)
- Ernst Logar (Künstler)
- Monika Vykoukal (Kuratorin und Kennerin der Erdölstadt Aberdeen)
Moderator: Teresa Arrietta (Journalistin)
Invisible Oil - Exhibition

Ernst Logar engages with oil and its significance as the basis of our modern civilization.
The exhibition interweaves the material of crude oil and the diverse economic, political and social
levels of the North Sea oil industry in a range of artistic media. The extraction of the hidden is a
consistent focus of Logar's work and the material oil and its powerful industry is its pertinent analogy
in our oil-determined lives.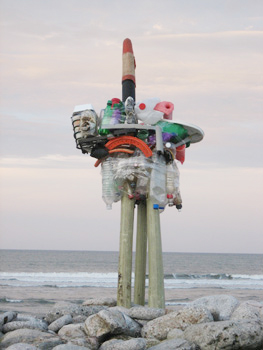 Tillydrone

4 Oct - 15 Nov
Open Tues - Sat 9.30-5.30

Artist's Talk: Sat 4 Oct, 2pm

Peacock Visual Arts
21 Castle Street
Aberdeen (UK)
www.peacockvisualarts.com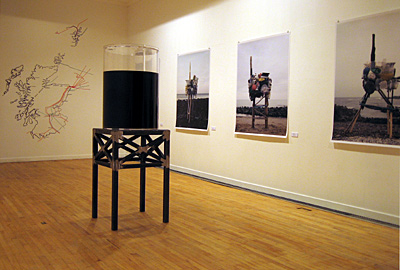 Exhibtion view


Press release- (pdf - 32 KB)

Art review - Exhibition Invisible Oil - The Kiosque, 1.October 2008 (pdf - 309 KB)
Art review - Art show puts oil industry in perspective - The Press and Journal, 6.October 2008

Art review - giving´em both barrels -The Scotsman, 17.October 2008 (pdf - 127 KB)
Art review - The transparency of the Scottish oil industry is tested by Austrian artist
Ernst Logar - The Skinny, 22.October 2008 (pdf - 68KB)